Aprego™
Food Service Touch-Screen
Point-Of-Sale System (POS)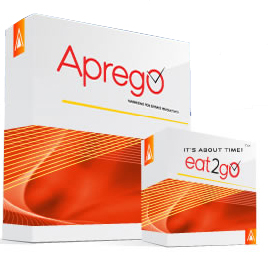 Since 1993, the Aprego
™
product has evolved into perhaps the most revolutionary Windows based point of sale product available in the World. With thousands of terminals and users installed throughout North America and the world, Aprego
™
is the one to look at for price and performance. Whether you need one, three or dozens of terminals, no system is as functional and affordable. Our specialty is the ability to deliver, install, customize and train your staff no matter where you are in the world at an incredibly low price, today!
Aprego
™
offers you:
Fine Dining and Bar Modules
Quick Service Modules (QSR)
Hostess Modules
Rental Inventory Module
Theme Parks, Theme Restaurants, Resorts, Game Rooms, Maritime Applications
Automated Internet Updates
Distributed by Digital Copy & Custom Installed
and So Much More...
Aprego
™
can help you manage your busy restaurant or bar with ease!
AdVenta™ Retail Dual Interface (Keyboard/Touch-Screen) Point-Of-Sale System (POS)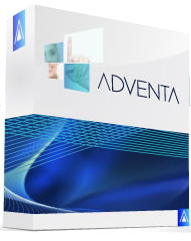 AdVenta
™
is targeted toward a wide variety of applications. From a single user to a convenience store, grocery or department store, AdVenta
™
POS makes it simple and efficient.
Some of the features of AdVenta
™
include:
Credit Cards, accept credit cards, including Disney® and EMV Chip
Charge Cards, print and accept your own charge cards
Barcodes, read and.or print any symbology
Employee Time and Attendance
Scheduling
Inventory Tracking
Digitize your inventory
Digitize your POS module touch-pad keys
Lookup inventory from your other stores
Closed Loop Gift Cards
eCommerce Connected Stores
Distributed by Digital Copy & Custom Installed
Much More...
eat2go™ Online Food Ordering Internet Portal with a Desktop Client

Don't get in line, get online! eat2go
™
-- it's about time! eat2go
™
features include:
eat2go™ online ordering software expedites the takeout and delivery process using the most advanced technology in the most efficient way possible - the Internet.
Track, promote and expand your takeout and delivery business.
eat2go™ orders can print over the internet to any printer of your choice, even directly to your kitchen!
Orders are preauthorized and clean
eat2go™ offers the payment method of Cash for those clients wating to provide the Pay at Pick Up option.
eat2go™ puts control of your web business in your hands not of designers and programmers.
You don't have to incur the cost of designing a website in order to increase your take out, pick up, delivery and curbside dining business.
No mistakes, no busy signals, no labor costs allocated to taking online food orders, no updating of menus, no waiting in-line; instead, your customer gets online.
The eat2go portal is a sale generation, fulfillment and line-busting tool.
Distributed by Digital Copy & Custom Installed
Much More...
eat2go
™
is the answer to the "Please Hold!?!" alternative!
Server511 Twilight™ SMS/MMS Messaging Platform Cloud and Desktop Enabled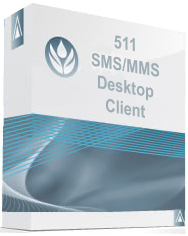 Grow your business with the optimum marketing strategy and marketing tool -- 511 Messaging.
™
511 Messaging
™
Server features include:
Keep up with consumer Awareness and Company Relevance leading to business success
The first businesses to exploit the new channels are poised to gain the most
Once signed up, we provision an SMS/MMS number, and you're ready to go!
It's as simple as 1, 2, 3. Provide the text, image and list of numbers to be blasted via text message
The 511 Messaging™ Server SaaS application does the rest
Text messaging is by far the most effective method of delivering your message with a guaranteed open rate
Send marketing, Barcodes, QR Codes, reminders, progress indicators, surveys, etc.
Endless possibilities for vertical applications and integrations!
Distributed by Digital Copy & Custom Installed
Much More...
96% of ALL text messages get opened within 4 minutes! Send your message today for pennies!

Proud Sponsors of the United States OLYMPIC Training Facilities | Content and original graphics, Copyright © 2012 - 2016, by Athyron Corp.™ Contents of this site may not be reproduced without prior written authorization of Athyron Corp.™